Gearing up for JavaOne
A bunch of us are going to JavaOne this year, and we'll even have a booth where we can pimp our wares. Now that it is just over a month away, it is time to gear up on our final preparations. We hope to have some premium swag, so make sure you drop by and see us.
Getting ready to hurl
Some of the Cenqua boys were accepted as finalists to this year's T-Shirt Hurling Contest. As you can see, they have a suitably dark lair from which to work.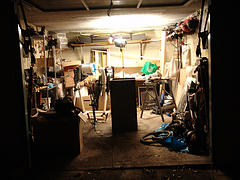 And the work has well and truly begun! (Some children's toys may have been hurt during the taking of this photo.)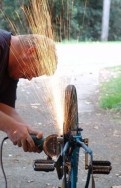 I'm not giving away any more info about our hurler, except to quote these two lines from our IRC logs:
cman: I've ordered 2 USB parallel modules
bph: I'm getting a quote on a shitload of aluminium

Speaking of hurling...
After manning our booth all day, we are going to be in dire need of beer-like refreshment. I'm sure someone will manage to organize big meetup (ala last year's), but if you are going to be in San Fran at the time and want to catch-up, leave me a message/mail.